EXCURSION TO VENICE
Did you know that our hotel is two steps away from Venice? As a matter of fact Jesolo is a few kilometres from the lagoon city and there are numerous means of transport at your disposition to reach it.
Don't lose the chance therefore to visit Venice during your vacation!

When and how to get to Venice?
If you have a few days at your disposition, we suggest you take a day to visit Venice, maybe on a cloudy day, but it's better to avoid the weekends if you don't want to find yourself in the middle of the confusion.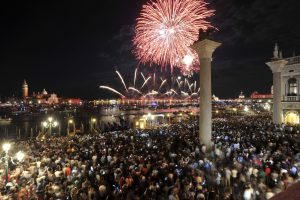 An exception would be the celebration of the redeemer "Redentore" that is celebrated on the third Sunday in July, in which, is organised a magnificent exhibition of fireworks and everyone reaches the lagoon of Saint Marks on some little boats, a unique experience!
The trip from Jesolo isn't demanding, you can choose to use your car or the bus, which departs from the convenient ATVO bus stop at two steps from the hotel, and in a few minutes you arrive at Punta Sabbioni.
From there, the ferry-boat leaves at regular intervals that in half an hour of pleasant navigation you will arrive at Venice, directly in Saint Mark's square.
What to see
Venice is full of things to see, there is an embarrassing choice between market squares " piazze", palaces and museums!
Once disembarked from the ferry boat, you can't miss visiting Saint Mark's Square, with its basilica and its bell tower, and the Dogi Palace, for then to move over and see the famous Rialto Bridge, that is only 10 minutes away on foot.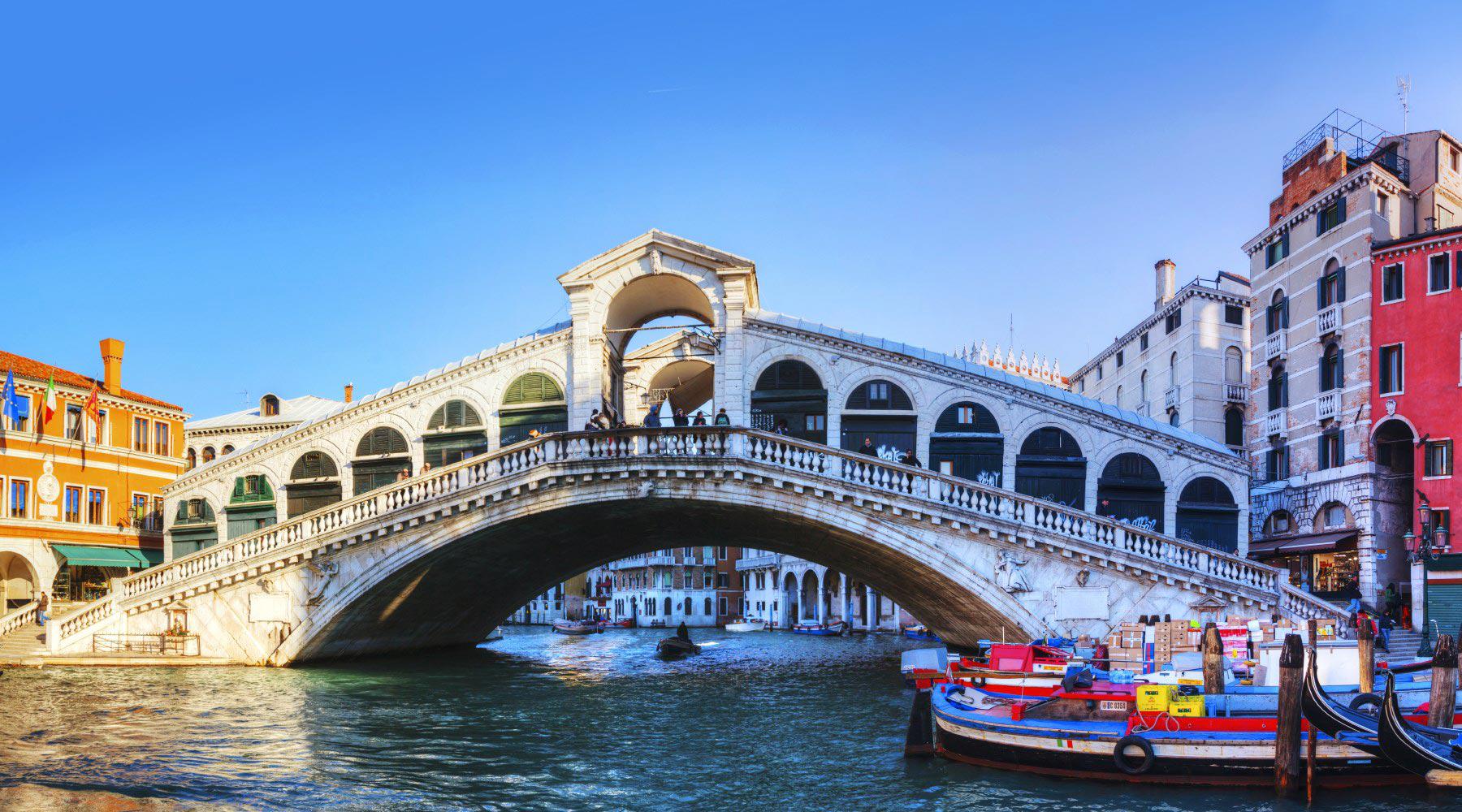 For lunch at Venice you can choose between lots of restaurants or " bacari", characteristic inn/tavern in which you can try typical dishes of the zone without spending too much.
For the remainder of the day you can choose to dedicate for a visit to one of the many museums, like the Galleria dell'Accademia and the Collection Peggy Guggenheim, or a tour of the bridges and alleyways of Venice always rich in charm.
If you have a few extra days we suggest a second short stop over to visit the islands of Murano, Burano and Torcello.
Information from the staff
Our staff will be pleased to give you a hand in organising better your excursion to Venice.
Furthermore we can offer you special tickets at marked down prices for mini cruises from Punta Sabbioni to Venice aboard the motor vessel Marco Polo, in agreement with our hotel, which we can guarantee a pleasant trip with lavish comforts.