JESOLO SEA LIFE
If you are looking for a unique entertainment for all the family, you can't lose the occasion to visit SEA LIFE.
Aquarius and activities
SEA LIFE offers the opportunity to know all the secrets of the marine creatures and to interact with them.
The marine tunnel of SEA LIFE will let you experience the sensation of walking on the bottom of the sea through numerous species such as pedigree, sharks, jellyfish, tropical turtles and lots other.
Don't miss the appealing performance of the coral reef barrier: you will have the possibility to witness the various stages of life of the clown fish and the seahorse.
SEA LIFE dedicates space not only to the ocean creatures, but also the fish that populate the Lagoon of Venice, and the rivers and lake of Garda.
Educational lessons and awareness
SEA LIFE offers various educational activities and initiatives conceived for a younger age group and for the awareness on the themes linked with sea environment.
The experience most appreciated is definitely the interactive tanks and the nutrition sessions of the animals with the explanation of the biology experts.
SEA LIFE is continually committed in the protection of the environment and in the marine life: SEA LIFE is committed in many campaigns to reduce contamination of the sea's and for better regulations for fishing.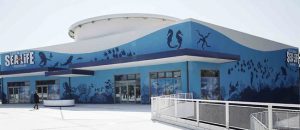 Timetable and how to arrive
Even though it's opened all year round, the times and days differ in base of the season: While in the summer the structure is opened every day, during the winter it only opens during the weekends.
The aquarium SEA LIFE is easily reached from our hotel.
It's possible to benefit from the bus service thanks to the bus stop a few steps from our structure.
Another choice, is at the "Laguna Shopping Centre" where there are many parking spaces available free of charge.
Where to eat
If your visit covers the entire day, thanks to the day-long validity of the ticket, you can easily stop and eat a snack near the "Laguna Shopping Center" or along via Bafile, just two steps away from the SEA LIFE.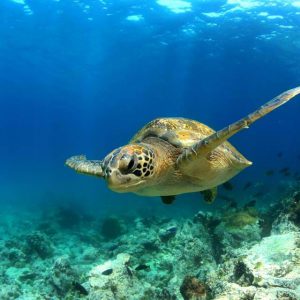 The Hotel Canova is always at your disposition
Our customers will benefit from offers regarding the Jesolo SEA LIFE entrance!
We invite you to visit the official website for more information: www.visitsealife.com
The Hotel Canova is always at your disposition for every kind of information regarding tickets, bus or other services, to help you enjoy your day at the most.